Rochester, Minnesota Map
With Links to Lodging Facilities' Home Pages
Simply Click on a red number to view Hotel or Motel's Home Page
or Print this Map and then refer to Directory with links.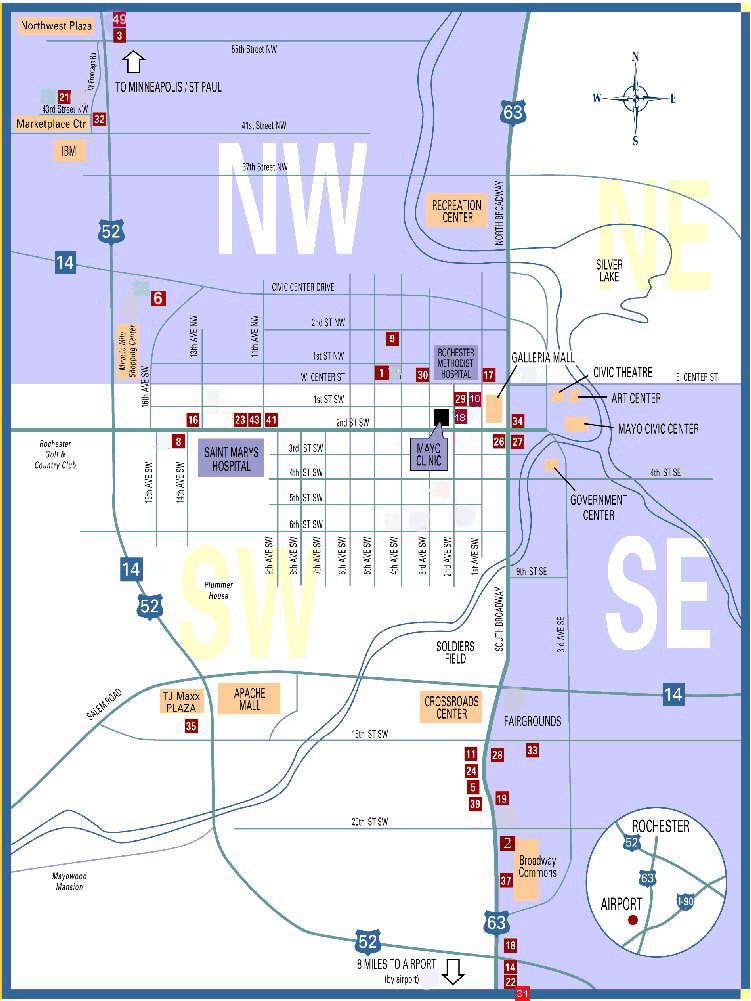 ROCHESTER, MINNESOTA HOTELS & MOTELS
The Official Web Site and Directory of the
Rochester Lodging Association
For information about a particular lodging facility, please contact the facility.
For communications about this web site, please contact hostmaster-at-megaton.net
© Copyright 2008 Megaton Inc.
All rights reserved.